FLA Board of Directors meets in Washington, DC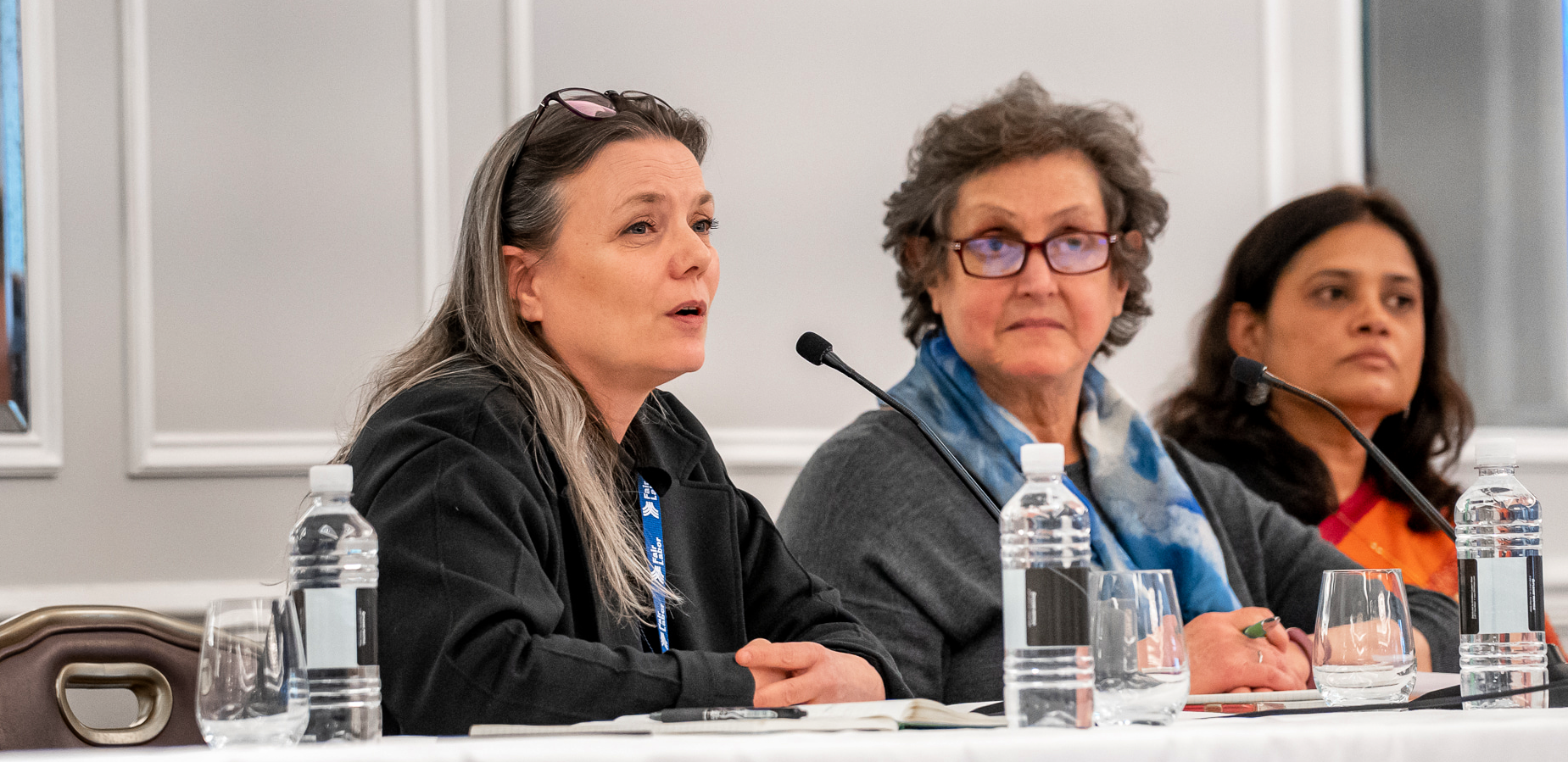 From March 20 to March 22, 2023, Fair Labor Association (FLA) board members, staff and more than 80 representatives of participating companies and suppliers, universities, and civil society gathered in Washington, DC for FLA's annual spring board meeting.
During the three-day event, the FLA board of directors voted to reaccredit the social compliance program of SanMar Corporation (SanMar), a family-owned and operated business distributing blank manufactured apparel and accessories. SanMar brands include Port Authority, Sport-Tek, Port & Company, Mercer+Mettle, Allmade, District, CornerStone, and Volunteer Knitwear. The board also voted to extend the deadlines for Agriculture Member Code Alignment and Sourcing Profile Disclosures.
The following members were appointed to FLA Board of Directors and Board Committees:
Irit Tamir (Oxfam), to the Executive Committee
Sally Greenberg (National Consumers League), to the Finance Committee and Communications Committee
Gopinath Parakuni (Cividep India), to the Communications Committee
Pinar Özcan (Oziplikis), to the Manufacturing Committee
Parvathi Maddap (Cividep), to the Manufacturing Committee (renewal)
The board also accredited five new assessors to lead FLA assessments in the Agriculture Program:
Alba Leticia Najera: (Central America)
Alexa Navas (Latin America)
Anthony Caballero (Central America)
Dominique Yolande Botoro: (Africa)
Oxfander Ramirez: (Latin America)
FLA's next board meeting will be held virtually on July 13, 2023.