Women's Economic Empowerment in Cocoa Activities in Côte d'Ivoire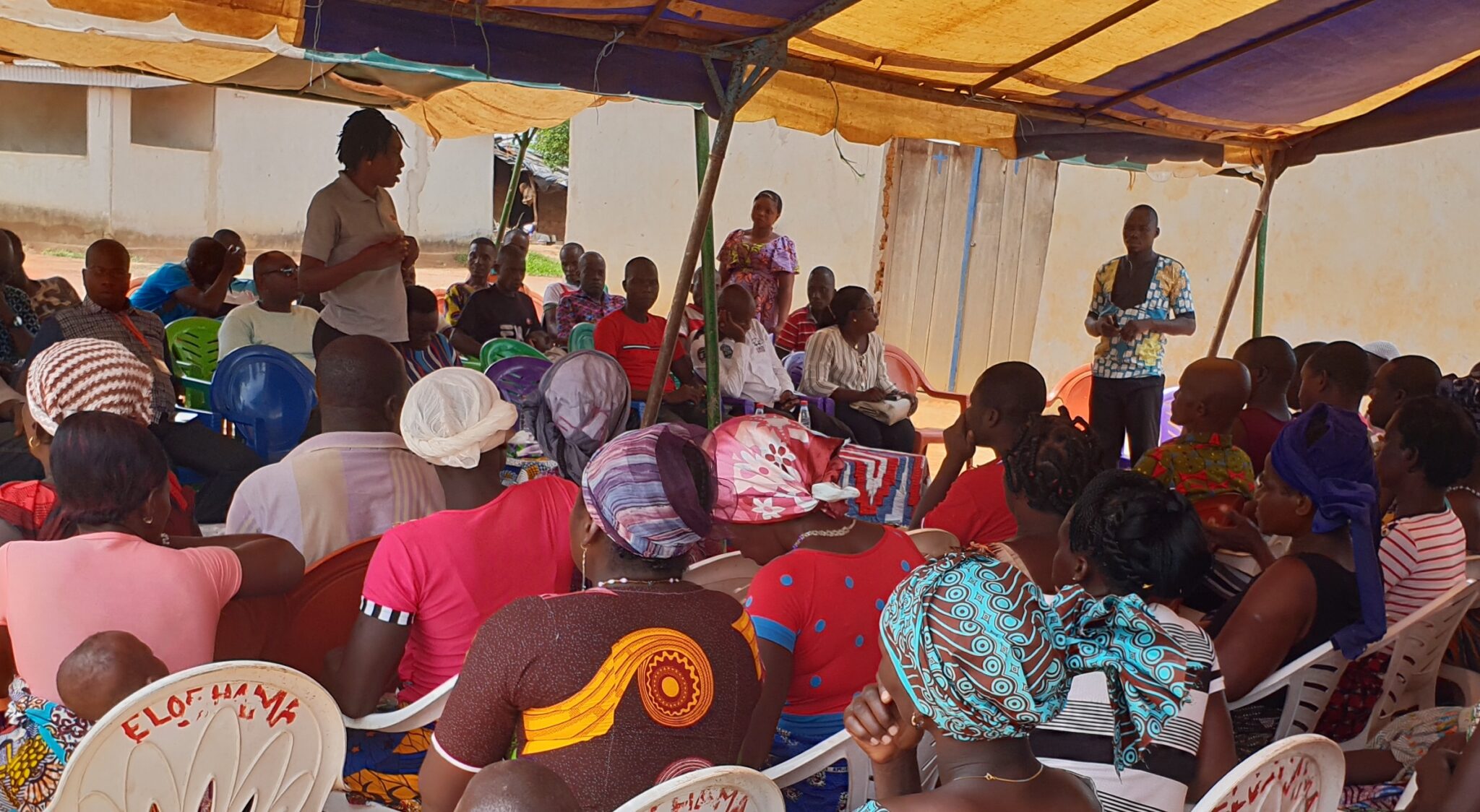 FLA's report on the WE-CAN project (Women's Economic Empowerment in Cocoa Activities IN Côte d'Ivoire) highlights the journey of 800 women to raise their income and improve their well-being through FLA's interventions in Côte d'Ivoire. During 2019 and 2020, FLA worked in cocoa communities on income-generating activities (IGA) and savings clubs in the cocoa supply chain of Nestle, and its tier one supplier Beyond Beans, and funding from the Deutsche Gesellschaft für Internationale Zusammenarbeit GmbH (GIZ).
FLA implemented a combination of two powerful and proven grassroots remedial interventions – Gender Action Learning for Sustainability (GALS) and Village Savings Loans Association (VSLA). FLA is the first organization to apply GALS in the cocoa supply chains in Côte d'Ivoire since 2015.
In this project, the interventions led to the following outcomes.
806 women were organized in 22 VSLA in 15 communities, and 98% of women started income generating activities (IGA).
During the project, the 21 VSLAs collectively saved FCFA 38,659,000 (about US$ 77,318/Eur 59,021).
All women who participated in the project have a credit line available to them for the first time through their VSLAs. Women use their credit lines to develop or reinforce their IGA or to support schooling for their children.
93% of the women reported enhanced ability to make savings. The portion of women who know about their annual savings increased from 21% to 99% during the project.
61% of the women can better manage their income, have a better ability to cover their children's needs (32%), contribute more towards the household expenses (14%), and have an increased ability to take care of their personal needs (13%).
It is time and again proven that when the earning and economic resilience of women is improved, it leads to an overall upliftment of the well-being of their families including access to school and meeting household needs.
FLA thanks the project partners and the numerous women dedicated to making this improvement in their lives.