Outerknown Assessment for Accreditation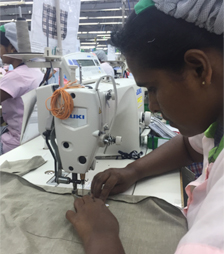 The FLA Board of Directors voted on October 4, 2017, to approve the accreditation of Outerknown's social compliance program.
Outerknown's accreditation comes after the FLA conducted one SCI assessment in Sri Lanka, two field visits to shadow internal audits in Peru and North Carolina, and one headquarters visit in Los Angeles, California.  
The FLA accreditation report specifically recognizes as strengths Otherknown's supply chain transparency in the posting of its factory list online, its public commitment to upholding workplace standards, and embedding of the company's sustainable sourcing strategy into daily business operations.  
Outerknown, launched in 2015, was the first brand to pursue FLA accreditation from the company's founding.