The Business of Giving podcast explores how Fair Labor Association uses data to drive impact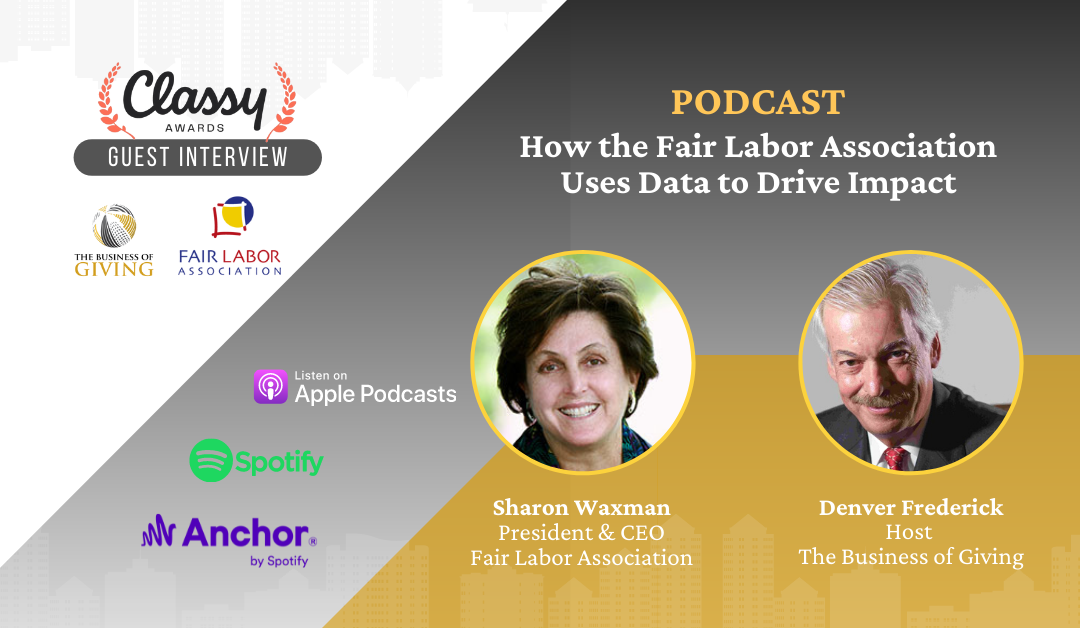 Fair Labor Association (FLA) President & CEO Sharon Waxman is the featured guest on The Business of Giving podcast episode released on March 17.
Listen to the conversation with FLA President & CSO Sharon Waxman.
The podcast interview explores many aspects of FLA, including its history, role as a multi-stakeholder organization, and the accreditation of company social compliance programs.
The interview includes a discussion about FLA's work on fair compensation and its Living Wages for All program, which was recognized last year with a Classy Award for Social Innovation.
The Business of Giving podcast by Denver Frederick aims to spread the word on social good by featuring the largest and greatest nonprofit organizations in the US. Denver interviews CEOs of nonprofits talking about how their organizations help the world a better place,