FLA Wage Data Collection Tool
The Wage Data Collection Tool is an Excel-based model that is straightforward and scalable, allowing companies to gather worker wage data from apparel and footwear factories. FLA is making this tool publicly available at no cost to companies working to measure their living wage gap in supply chains.
The companion Fair Compensation Dashboard allows companies to analyze average worker wages, measure those wages against living wage benchmarks from more than 30 countries, and track progress over time.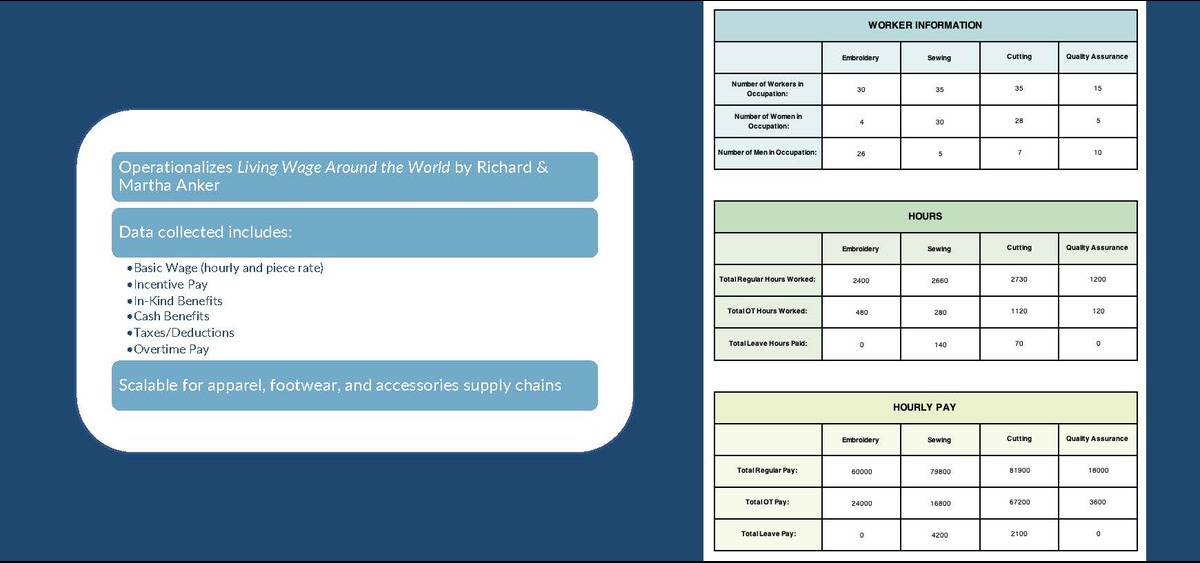 Wage Data Collection Tool